Make the Best Use of Your Vision
Many people think visual acuity determines how strong your vision is, but there's more to it than that. Strong visual skills can increase your eye-hand coordination, improve your reading ability, and generally make using your eyes more comfortable.
Vision therapy can help you develop and improve your visual skills with individualized exercises and therapies—no surgery required. With our help, you might just see the world like you've never seen it before.
What Does Vision Therapy Do?
Vision therapy is an evidence-driven program designed to boost key visual skills like object tracking and processing words or images. It can be particularly useful for those with:

Can Visual Therapy Help Me?
Everyone with eyesight can use visual therapy to safely improve their visual skills. Visual therapy is considered most useful for people with:
Learning disabilities (particularly during childhood)
A desire to improve visual processing, object tracking, and reading skills
What Is Vision Therapy Like?/cu
Visual therapy takes place during several sessions lasting from 30 minutes to 1 hour. We normally schedule the first few sessions at our practice, but many of the exercises we teach you can be done at home once you get used to them.
All in-office sessions are overseen by one of our qualified eye doctors. During these sessions, we may use any of the following tests or tools:
Eyepatches and other visual occluders
Prisms
Filters
Therapeutic lenses
Electronically-timed targets
Balance boards
Find Your Vision
Therapy Solution Now
Vision therapy can help you use your eyes more efficiently. Contact us today for more information on getting started or setting up your first session at our practice.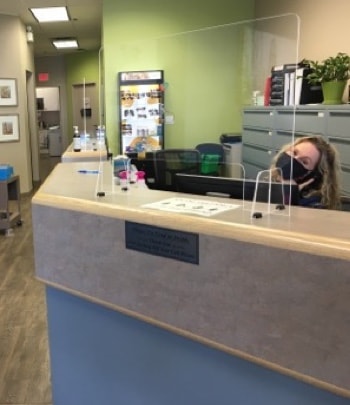 How To Find Us
Our vision centre is conveniently located in Northills Shopping Centre. The mall offers spacious parking and accessibility-friendly parking options.
Address
60-700 Tranquille Road
Kamloops
,
BC
V2B 3H9
*Closed 12:00 to 12:30 every day for lunch*