Different Types of Cataracts
There are numerous types of cataracts. Common types include:
Nuclear: Cataracts forming on the nucleus of the eye's lens. Nuclear cataracts are generally age-related, but a healthy diet can decrease your risk for them.
Subcapsular: Cataracts forming on the rear of the lens. Subcapsular cataracts are associated with diabetes and with the use of some steroids.
Cortical: Cataracts forming on the lens cortex near the central nucleus, which gradually spread towards the centre of the lens from the perimeter.

Warning Signs of Cataracts
The following symptoms may indicate cataracts:
Progressively foggy or cloudy vision
Progressive myopia
Changes to your colour perception
Increased difficulty driving at night due to glare from light sources
Seeing double when looking at objects
Sudden or unexpected changes to your prescription
Cataract Treatment
Some early effects of cataracts can be offset by changing your corrective lenses or altering your routines. However, diagnosis and removal by a qualified eye doctor is the only way to remove cataracts entirely and restore vision.
Cataract surgery can help many people with cataracts safely restore their sight. Contact us to have your symptoms evaluated and find out whether cataract surgery can benefit you.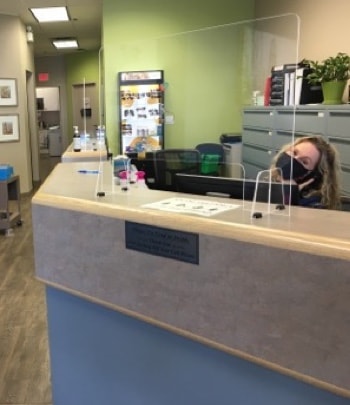 How To Find Us
Our vision centre is conveniently located in Northills Shopping Centre. The mall offers spacious parking and accessibility-friendly parking options.
Address
60-700 Tranquille Road
Kamloops
,
BC
V2B 3H9
*Closed 12:00 to 12:30 every day for lunch*